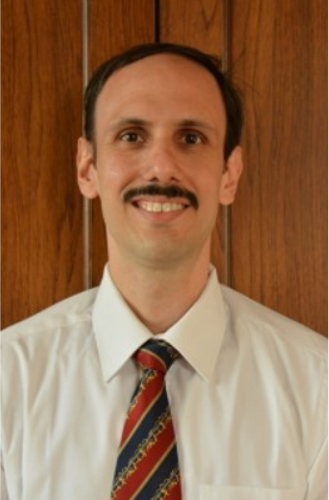 ---
---
Dr. Zubin Vaid
M.D.(Med), FIDM.(Diabetes)
Consulting Physician & Diabetologist
---
Dr Zubin Vaid is a Consultant M.D. General Physician and Diabetologist with training and experience in all branches of Internal Medicine and Emergency Medicine including Diabetes, Lifestyle related diseases like Hypertension and Dyslipidaemia, Cardiac ailments and Ischaemic Heart Disease, Infectious diseases and HIV medicine, Endocrine conditions and thyroid disease, Neurological disorders, Respiratory/lung related conditions, Gastrointestinal and Liver issues and kidney diseases.
Having a post graduate M. D. (Medicine) degree from the prestigious Seth G. S. Medical College and KEM Hospital, Mumbai and having worked as a lecturer in the same institute, he carries with him an experience of almost 20 years of medical practice. He also has a fellowship in Diabetes from the prestigious CMC (Christian Medical College) Vellore, both the Institutes being rated among the top Medical Institutes in India. Besides the above qualifications and training, he has also completed the Critical Care and The Infectious Diseases Courses from the Indian Society of Critical Care Medicine.
Dr. Zubin Vaid, a man of principles, believes in helping his patients, keeping abreast with the latest developments in medical science and technology. He does this with a continuing study of medicine, and not only attending but conducting and being a speaker in various conferences, seminars and CMEs held for doctors with various medical bodies.
On the other hand, he also believes that treating his patients requires, besides the science, the art of healing which in turn is a combination of empathy, intuition, and above all the determination to 'connect' to his patient.
He believes that being genuine to his patients is of utmost importance for best patient outcomes.
A passion to heal and a need to cure or at least comfort his patients using this combination of the Art and Science of Medicine has been his constant endeavour.

Internal Medicine

Diabetology

Lifestyle Disease

Critical Care Medicine

Infectious Disease
---

Tuberculosis

HIV Medicine

Cardiology

Thyroidology & Endocrinology

Rheumatology
---

Pulmonology

Gastroenterology & Hepatology

Neurology

Nephrology
Director: Unique Hospital and Polyclinic Andheri West
Hon Physician: Nanavati Multispeciality Hospital
Hon Physician: BSES MG Global Hospital, Andheri W
Hon Physician: Arogya Nidhi Hospital
Hon Physician: Criticare Hospital and research centre (West and East)
Hon Physician: Sujay Hospital
Hon. Physician: KLS Memorial Hospital
Hon Physician: Advance Hospital
Lecturer in Medicine, Seth GS Medical College and KEM Hospital
Lecturer: Mumbadevi Homoeopathic Hospital
Physician, Parsee General Hospital, Breach Candy.
Physician, Asian Heart Hospital
Hon Physician L.H. Hiranandani Hospital
Dr. Zubin Vaid has had teaching experience in KEM hospital as a lecturer
He has also been a lecturer and taught Medicine to the medical students at the Mumbadevi Homoeopathic College at Irla
He gives lectures to the Indian Medical Association and the family practitioners of Vile Parle, Andheri, Malad medical associations on a regular basis
Dr. Zubin has always excelled whether in school, college, undergraduate or post graduate medicine. He scored many distinctions in his Medicine carrier and was always among the toppers in his batch.
He has been awarded innumerable certificates and awards of appreciation for his contribution by way of lectures to the continuing medical education of the medical fraternity.
He was the recipient of the "BEST MEDICAL PRACTIONER AWARD"; north east Mumbai from the LIONS CLUB for the year 2007-08. This was awarded by none other than the famed Anna Hazare.
He had received the Best Student and the Best Character Student awards in 1989 which was awarded at an inter school level by The Rotary Club of Mumbai
Was also awarded the Best Student award in School for 3 consecutive years
Memberships
Member of
Indian Medical Association
Association of Physicians of India
Association of Medical Consultants of India
Indian Society of Critical Care Medicine
American College of Physicians
Clinical Infectious Diseases Society of India
Research
LANDMARC STUDY A LongitudinAl Nation-wide StuDy on Management And Realworld out Comes of Diabetes in India: A prospective observational study of a Pan India Cohort of patients with Type 2 Diabetes Mellitus for macro vascular and microvascular complications, glycaemic control and time to treatment adaptation over 3 years.
INDIA HEART STUDY Multicenter , Prospective , Observational Blood pressure study for identifying prevalence of hypertension , white coat and masked hypertension and related cardiovascular risk factor in India.
Sumadel Investigator for the pilot study Sumadel for the study of sumatriptan oral spray in the treatment of patients with inadequate response to sumatriptan tablets conducted by Apothecares (CRO) for Novadel pharma.
Thesis on "Serum Nitric Oxide levels in complicated and uncomplicated falciparum malaria"
Multicentric randomized single group study to assess efficacy, safety and tolerability of Tiorfan (Hidrasec) versus loperamide in the treatment of acute diarrhoea in adults.
Publications and Paper Presentations
Efficacy and Safety of Intravenous Tenecteplase Bolus in Acute Ischemic Stroke: Results of Two Open-Label, Multicenter Trials American Journal of Cardiovascular Drugs June 2018
Septic Arthritis as a presenting feature of Bicuspid Aortic Valve Endocarditis- a case report – The Indian Practitioner 56-7 July 2003
Correlative Study of Constitutional Symptoms and PGL with CD4 counts and Viral Loads in HIV seropositive patients. Vaid Z.M. A Paper Presentation at "International Conference on AIDS India" at Chennai held from 01-12-01 to 05-12-01 "GOSUMEET 2001" held at KEM Mumbai
He won numerous prizes and medals including some firsts for mouthorgan and violin performances.
He has released various you tube videos with high quality music of his Harmonica performances
He has been the recipient of the first prize at the National level for harmonica performance in the year 1988.
He also excels as a landscape photographer and even has a "learning article" publication in the famed Smart Photography touted as India's no 1 Photography magazine to his credit.